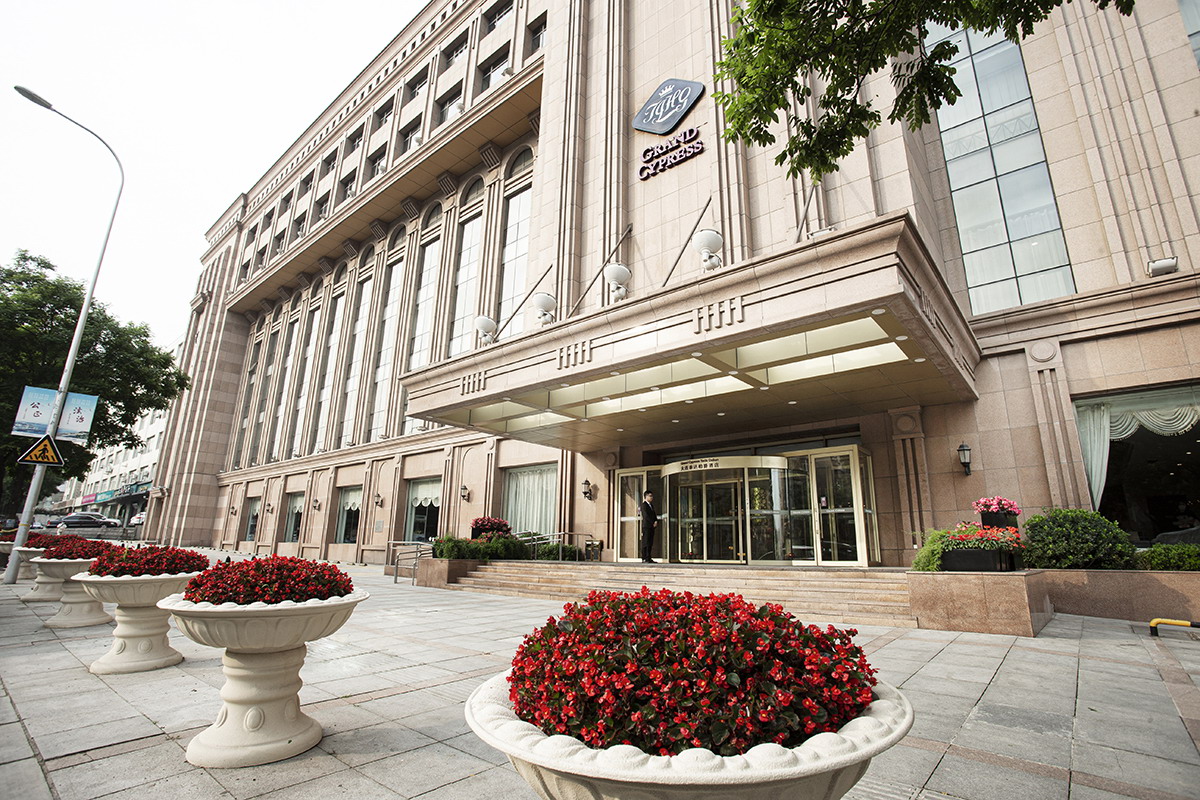 Grand Cypress Teda Dalian is in a picturesque location in Zhongnan Road, Dalian City. With a stylish and modern variety of rooms and suites, Grand Cypress is an ideal choice for your stay. Grand Cypress aims to provide individualized service for both business travelers and family tourists to create a warm and comfortable home away from home. With close distance to the downtown and shopping mall, it's so convenient for us to help you explore this vibrant and romantic city.

With 194 well-designed guest rooms, including a choice of 156 Deluxe rooms and suites, 36 Executive Club Floor rooms and suites, 1 Grand Cypress Suite and 1 Presidential Suite, together with superior bedding, broad-band internet access, LCD TV and a range of modern facilities and services,our hotel offers the high-class lodging full of comfort and stylus.
With a strong focus on health and recreation, there're many options for maintaining well-being whilst traveling. The spa treatments offer a complete revitalization and rejuvenation experience, whilst the large indoor heated rooftop swimming pool, sauna and fully-equipped fitness centre are designed for both fitness enthusiasts and those who just wish to relax.
With a dedicated event floor, a wide configuration of stylish rooms and a team of event professionals, the hotel is a premier conference venue in Dalian. It offers a state-of-the-art meeting and banquet facilities including an astylar ballroom divisible into two sections, along with 7 multi-function rooms, and the luxurious 350-seat auditorium has made this place a superior choice of conference & banquet venue.
Through the 24h restaurant with a variety of cates, and the Chocolat Deli serving fresh coffee and bakery,etc, we are eager to bring you an unforgettable food & beverage experience full of hospitality and conviviality.